VitaNurture Toronto Breastfeeding:
Empowering families to reach their personalized Childbirth and Breastfeeding goals through the highest quality hands-on Support and Education
Our Services Include:
Breastfeeding Support by Registered International Board Certified Lactation Consultants (RLCs, IBCLCs).

Prenatal Classes by Certified Childbirth Educators.

Holistic Nutrition Information and support by Registered Nutritional Consultant (R.N.C.), Certified Holistic Nutritionist (CHN), Natural Nutrition Clinical Practitioner (NNCP) and Certified Sports and Fitness Nutritional Consultant (CSFNC).

 
*Please note that Nutritional Consultants/Counsellors are not Registered Dietitians (RD)
Welcome to VitaNurture Toronto Breastfeeding, where we pride ourselves in offering the highest quality services by providing You and Your family with practitioners that have extensive experience and expertise in their respective fields.
Currently in Canada, many organizations comprising of students, volunteers and/or full-time professionals provide Services of varying levels and at different prices.  At VitaNurture Toronto Breastfeeding, all of our practitioners are dedicated professionals, with extensive experience and proven track records, who are fully accredited and certified to provide the highest quality services.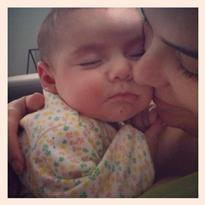 Our Breastfeeding services are provided by Registered Lactation Consultants that have obtained the most rigorous designation - "IBCLC: International Board Certified Lactation Consultant" - the only international certification which is recognized as a healthcare professional in human lactation (the science) and breastfeeding (the art and practical experience).  As highly trained and proven practitioners, our team members are ready to provide a wide range of services, from standard support and education to the more challenging situations that require extensive clinical experience and in-depth knowledge.  As with all regulated certifications in healthcare, our IBCLC's are required to adhere to a Code of Professional Conduct, which you can read about by clicking here.
We take this opportunity to congratulate you on the new addition to your family, and encourage you to read about our services in this website and then take full advantage of our free initial consultation to discuss your specific Childbirth and/or Breastfeeding needs!  You will find us to be a reassuring voice and source of knowledge in what can sometimes be an overwhelming proposition - a Holistic approach to Childbirth, Nutrition, Parenting and  Breastfeeding.  Please feel free to call us or Email us by using the Contact Form on our website.
Given that the Ontario Health Insurance Plan (OHIP) does not cover our service fees, Maria and her team will work with you to provide alternatives for the budget conscious families by referring you to organizations that have volunteer Doulas, Lactation Counselors and students-in-training.  
Private health insurance companies may cover the fees of an International Board Certified Lactation Consultant (IBCLC). We know that Great West Life will cover the services of IBCLCs if your employer opts in. Please contact your insurance company and your employer!
Insurance companies covering for Nutritional Counselling services by Natural Nutrition Clinical Practitioners (NNCP) are Manulife, Greenshield, iA Financial Group. These companies will cover nutritional counselling services as longas the employer indicates Nutritional Counselling within their policy. Please contact your insurance company and your employer!
In happiness and health,
The VitaNurture Toronto Breastfeeding Team